Genki-osaki-kan Kazamachi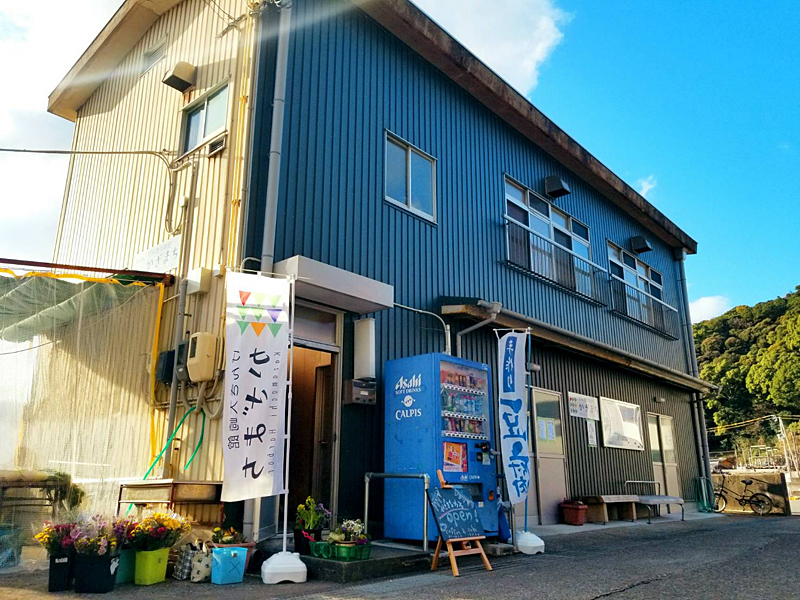 "Kazamachi" ("waiting for wind") was named after the history the port has had, as the sailing ships used to wait for the wind to blow before sailing.
This cafe was started by the women of the fishery union. You can enjoy the fresh seafood served for lunch. They also sell bentos (lunchboxes).
Their "Takoyaki" with octopus freshly caught at the local port is famous, too. Even when they couldn't catch any octopuses, they still make "Takochau-yaki " which means "No octopus inside".
They also serve fresh fish caught in the morning. Enjoy its freshness!